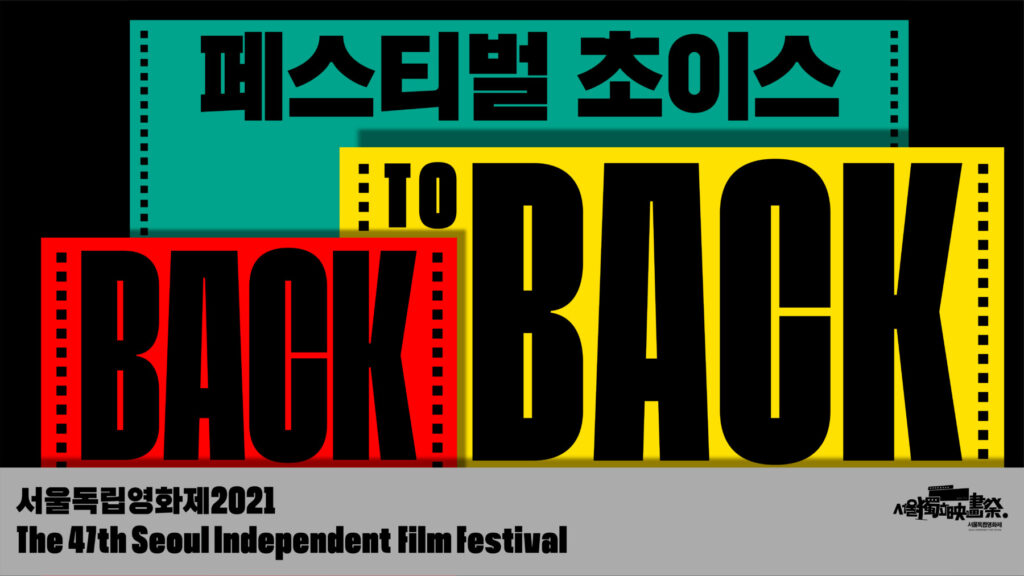 SIFF2021 New Choice Section
Festival Choice section encompasses the films which have been drawing attention in 2021.
A total of 15 feature films are to be screened at the Festival Choice Feature Showcase of the SIFF 2021. Some films do not forget the power of jokes of life even in the face of a dead end. There are some films with deep insight surrounding people and love, life and death, and movies and life. The density of the documentaries, which depict and ask again about life, art and history, is also significant.
▷ SIFF2021  New Choice Section List ◁ 
[Short films Showcase]
<Dear Kimsisters in 1959> JEON Chaelin
<Stars on the Sea> JANG Seung-wook
<Transmigration: the Turtle and the Women> HAN Sunhee
<Bad Buddy> HAN Byung-a
<Noses On the Run> KIM Boram
<tomorrow's lovers> KIM Yang-hee
<Mast> LEE Ju-seung
<Fear Eats the Soul> KIM Dong-sik
<In Seoul> JEONG Seungyi
<Here, my garden> KIM Ji-gon
<Nipple War 3> PAEK Siwon
<Jessie Story> LEE Haeun
<Peace is Walking through The People> HAHM You-seon
<Foraging Trilogy> SEO Won-tae
<The pianist> JO Eun-sun
<HAPPYHAPPY DIVORCEPARTY> NAM Soon-a
<Harvesting the Light: The Graves of Diaspora> KIM Soyoung, Amy LEE
[Feature films Showcase]
<206: Unearthed> HEO Chul-nyung
<The Cave> LEE Young-ah
<Log in Belgium> YOO Teo
<ROLLING> KWAK Min-seung
<THE MAN WHO PAINTS WATER DROPS> KIM Oan, Brigitte BOUILLOT
<Map without Island> KIM Sungeun
<Fanatic> OH Seyeon
<Kim Min-young of the Report Card> LEE Jae-eun, LIM Jisun
<Soup and Ideology> YANG Yonghi
<Song of the Poet> GOH Young-jae
<Yanagawa> ZHANG Lu
<I Leave Home> KIM Sunghwan
<Usu> OH Se-hyeon
<A Lonely Island In the Distant Sea> KIM Mi-young
<HUG> IM Heung-soon