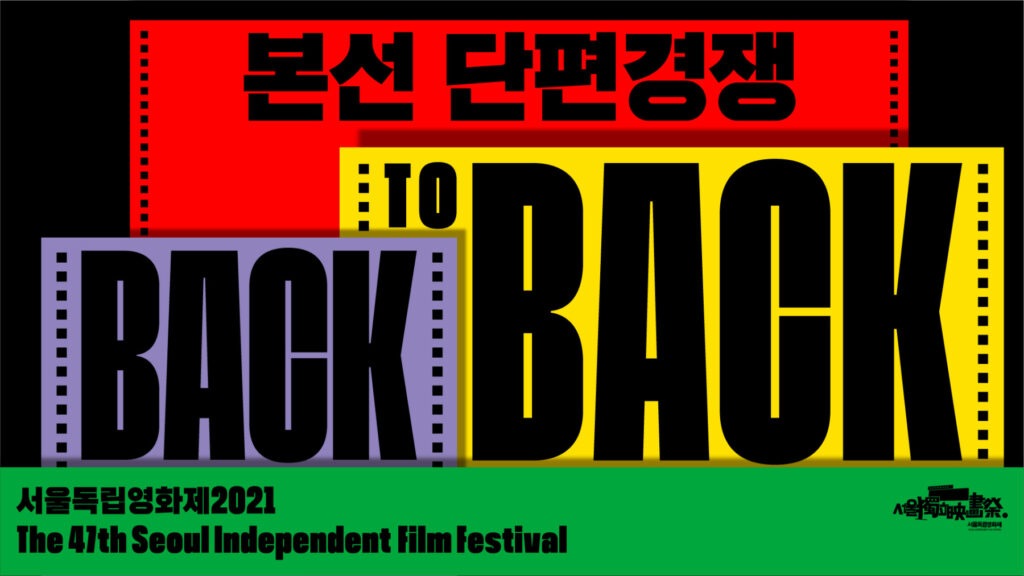 SIFF2021 Short Competition Section
Through the preliminaries, 24 short films were selected out of total of 1,432 short films as result of  the public contest held from July 26 to August 16. These films will be screened in SIFF2021(11/25~12/3) with other sections.
We're grateful for all directors submitting for SIFF2021.
▷SIFF2021 Short Competition Section List◁ 
GOOD for you | KIM Ilhyun
May•JEJU•Day | Jude KANG
Trans-Continental-Railway | JUNG Jae-hoon
Black Video | SUNG Ha-eun
BATTERY DADDY | JEON Seung-bae
Man of National Merit | PARK Chan-woo
crack |  BAE Ki-sung
Without You | PARK Jae-hyun
Paraffin Dream |  KWON Soon-hyeon
Honor guard | LEE Sang-min
Cicada | YOON Dae-woen
Sinner | YANG Jae-joon
Wasteland | LEE Tack
Melody | KIM Youn-jeong
Swamp Legacy | SHIN Jong-won
CITI-100 | HWANG Sun-young
Without anyone know | BYEON Yeo-bin
Where would we go | JANG Tae-goo
The Intro of Summer | KIM Yea-jeon, SO Eun-seong
A Winter Glove | LEE Hyeonju
ZOEA | YU Chae
Lovelylove | Jooyoung
Pay Day | JEON Jae-yeon
Gold Dragon Mountain | KIM Mooyoung
Preliminary Jury
PARK Kun-young / Director of A Distant Place
SHIN A-ga / Director
AN Jieusssn / Programmer, Korean Film Archive
HAN Jae Sub / Gwangju Film&Video People's Solidarity Scene 1980 Editor
HUH Nam-woong / Film Critic
HONG Eunmi / Film Critic