SONG Min-Ju | 2012 | Fiction, Documentary, Experimental | Color | HD | 11min 42sec
TIME TABLE
SYNOPSIS
She tells me the story of her childhood, adolescence, and present. She used to be innocent when she was a child, and used to dream to be an actress when she was a teenager. In the present, she is still suffering from the painful memories from her past marriage that even though it has been a while since she got divorced. I imagine her in those times as I listen to her story, the things she would have seen and the emotions she would have felt.
DIRECTING INTENTION
She told me to get rid of everything that is related to her after she dies. So I try to remember everything I know about her.
FESTIVAL & AWARDS
DIRECTOR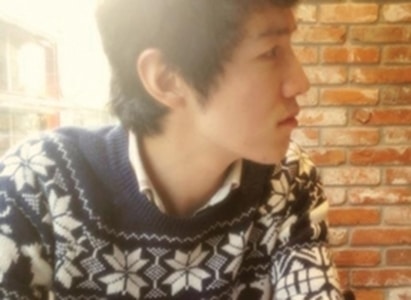 SONG Min-Ju
Line (2010, HD, 22min)
Marble on the squar (2011, HD, 24min)
STAFF
Director SONG Min-Ju
Producer SONG Min-Ju
Screenwriter SONG Min-Ju
Cinematography SONG Min-Ju
Editor SONG Min-Ju
Music Chris ZABRISKIE
Cast YOON Sook-Young
PROGRAM NOTE
당신의 이름은 '어머니'이다. 어머니는 자신이 어떻게 성장하고, 살아왔는지 차분히 이야기한다. 이것은 좌절과 희생의 개인사에 다름 아니다. 감독은 우리가 흔히 접해 봤지만 각별할 수밖에 없는 어머니의 이야기를 담담히 담아내고, 그것을 평범하지 않은 스타일로 펼쳐 보인다. 이야기 속에 펼쳐지는 이미지들은 당신이 꿈꾸었던 세상에 대한 시각화이기도 하고, 고통의 시절에 대한 감독의 아련한 상상이기도 할 것이다. 아련하게 펼쳐지는 이미지 속에서 어머니의 이야기를 듣는 것은 고통스럽기도 하지만, 우리가 보듬고 가야 할 아픔이기도 하다. 평범하지 않지만, 풀어헤쳐 놓으면 평범해질 수 있는 이야기를 특유의 방식으로 시각화함으로서 당신의 이야기를 더욱 또렷이 들을 수 있는 방식으로 만들어졌다. 실험영화 스타일의 다큐멘터리이면서 당신 내면의 고백이기도 하다.
조영각/서울독립영화제2012 집행위원장