The Bold, the Corrupt, and the Beautiful
INTERNATIONAL INVITATION
YANG Ya-che | 2017 | Fiction | Color | DCP | 112 min (KN)
TIME TABLE
| | | | |
| --- | --- | --- | --- |
| 12.5(월) | 17:40-19:32 | CGV Apgujeong 3 | KN, 15 |
| 12.9(금) | 16:30-18:22 | CGV Apgujeong ART1 | KN, 15 |
SYNOPSIS
Madame Tang's late husband was a general. Based in Mituo Township in the Southern Taiwan, Madame Tang uses culture as a cover as she utilises her late husband's connections in politics. For a long time, she is the most trusted person when the local businessmen and the politicians need someone to whitewash their shady deals. Ever since she could remember, Tang Chen has preferred Madame Tang, who always seems kind and competent, to Tang Ning, who often acts like a crazy woman. Although Ning never likes the pretentiousness and hypocrisy filled in the family, she forces herself to stay and work with her mother.
Curious about the hushed conversations between the adults around her, Chen quietly learns. Recently, the land development project that Madame Tang has encouraged everyone to invest in goes wrong; for some unknown reason, the location has been changed, and all the money they have put in is frozen. Moreover, not only the local councilor who approved the loans to the investors but also the entire family of his is murdered. The horror shocks the group, creating rifts between the partners.
Ning has never wanted Chen to become a socialite at such a young age, and she often argues with her mother over this issue. After the incident happened, Madame Tang assigns a task to Ning, who refuses to get Chen involved. Nevertheless, Lin Pien-pien, the only survivor of the family murders, is Chen's best friend. The adults can never expect that Chen withholds a secret so crucial that it is leading the development of the case.
As one person gets sacrificed after another, Madame Tang and Tang Ning have no choice but clean up the mess, fulfilling their duty of covering up crimes. To their surprise, the crisis makes the three women of the Tang family, who have always collaborated with each other, realise that they have such different ideas of the place they call home. Moreover, what each of them wants to protect most is different. These three women fight with all their strength and wits, but none of them foresees the outcome that will take them all by surprise.
DIRECTING INTENTION
"The rattan never stops coiling around the tree, even after the tree has died." These words come from the lyrics of a Hakka mountain song that depicts the lovers who cannot be separated even by death. Nonetheless, using it to describe the relationships between the heroines in The Bold, the Corrupt, and the Beautiful seems rather appropriate. "I'm doing this for your own good!" This is something we often hear from our family; on the surface, love seems to be the motive, however, what is hidden underneath is the unspoken desire for "control." Starting from the all sorts of lessons arranged during the summer holiday to the choice of never leave their parents. Unfortunately, people always want to control their fates, and when their fates have gone out of their control, it's just like the rattan and the tree that they remained entwined with each other even after death. "One must live like a human being." This is my favourite line in the film. Often I cannot stop pondering over the question - if we can't choose what we want to do in life, what's the point of being a human being? The three protagonists in the film are, in fact, the three stages of a woman's life. This is a tragedy resulting from the fightback mounted by the loss of control. Lastly, what I would like to depict is that everything has its own life; even the fruits produced by the same flower would grow into different shapes, and that is what we call "life."
FESTIVAL & AWARDS
2017 금마장영화제 작품상, 여우주연상, 여우조연상
2017 로테르담국제영화제
2017 부산국제영화제
2017 캄보디아국제영화제
2018 오사카아시아영화제
2018 부에노스아이레스국제독립영화제
2018 아시아영화평론가협회상 여우주연상
2018 타이베이영화제 각본상, 여우조연상, 편집상
DIRECTOR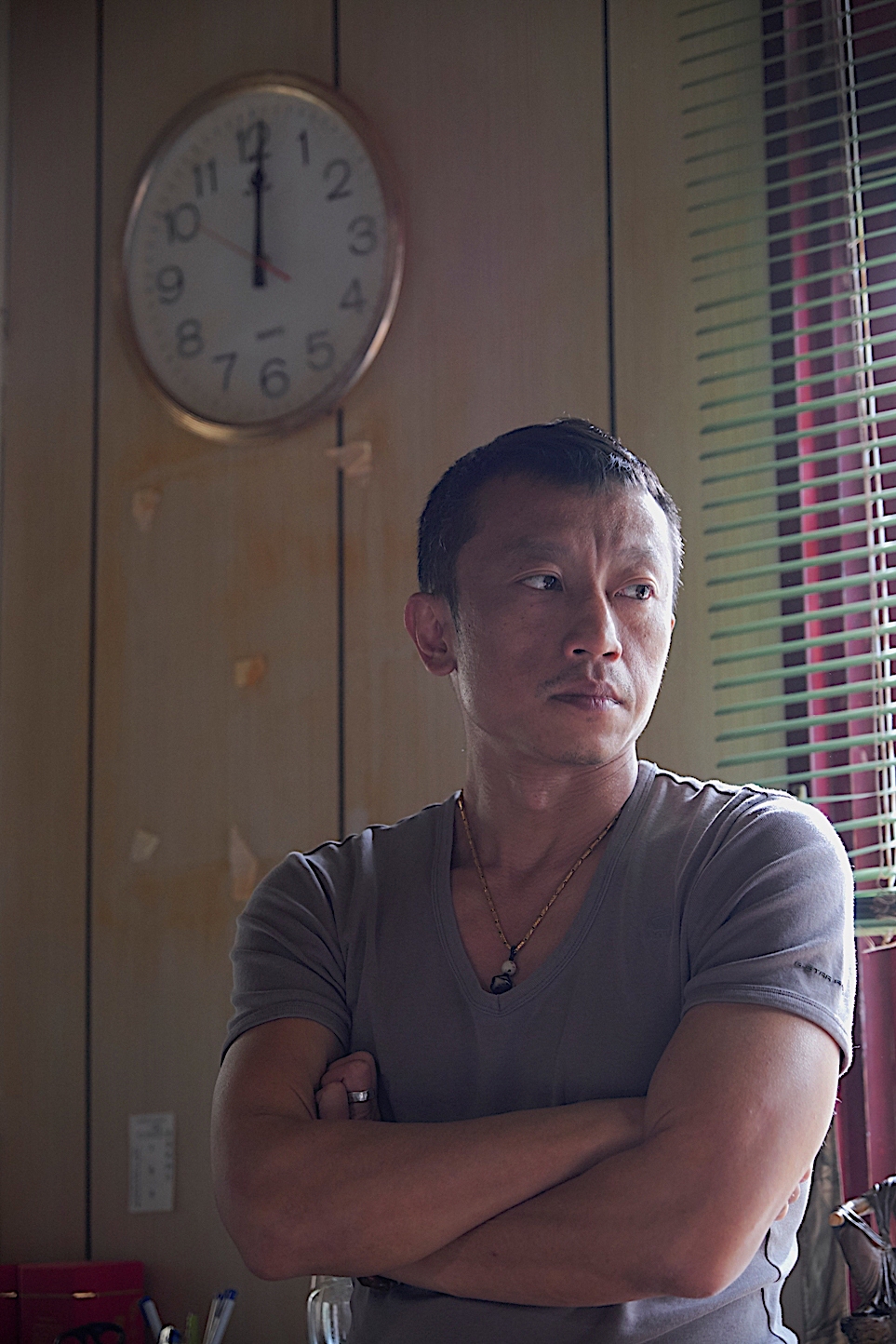 YANG Ya-che
2008 Orz Boyz
2011 10+10 (segment "The Singing Boy")
2012 Girlfriend Boyfriend
STAFF
Director YANG Ya-che
Executive Producer Dennis WU
Producers LIU Weijan, Akiela S.Y. WANG, LIN Shih-ken
Screenwriter YANG Ya-che
Cinematographer CHEN Ko-chin
Lighting YEH Ming-kuang
Editor CHEN Chun Hong
Music Blaire KO
Sound TU Duu-chih, CHIANG Lien-chen
Production Design Penny Pei-Ling TSAI
Costume Design WANG Chia Hui
Cast Kara WAI, WU Ke-xi, Vicky CHEN, KO Chia Yen, CHEN So Li, Showlen Maya