Can you go through?
2006
Short 5
Ju-young Ban | 2006 | Animation | Beta | Color | 7min 35sec
TIME TABLE
SYNOPSIS
This film tells about the hardship and confusion through the life we have to go through as a woman and an individual.
DIRECTING INTENTION
Accepting one's gender and growing up as a so-called adult weren't that easy at those days we were young and vulnerable. And we still can't be assure where we are.
FESTIVAL & AWARDS
제10회 서울국제애니메이션 페스티벌
제7회 서울넷페스티벌
제11회 히로시마 애니메이션 페스티벌
제3회 EXIS2006 국제실험영화페스티벌
제49회 라이프치히 국제 다큐멘터리& 애니메이션 페스티벌
제30회 시나니마 국제 애니메이션 페스티벌
제11회 홀란드 국제 애니메이션 페스티벌
제2회 인디애니페스티벌
DIRECTOR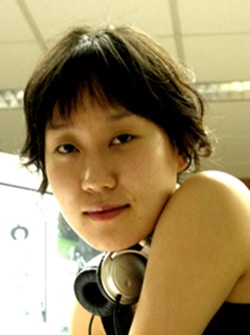 STAFF
Director Ju-young Ban
Producer Ju-young Ban
Screen Writer Ju-young Ban
Cinematographer Ju-young Ban
Editor Ju-young Ban
Lighting Ju-young Ban
Sound Young-eun Kim, Jong-won Lee
Art Director Ju-young Ban