OH Do-e | 2021 | Fiction | Color | DCP | 9min 26sec
TIME TABLE
SYNOPSIS
Han Jin-mo won the Music Director Award at the White Dragon Film Awards. Subong and Jongtae, who visit Jin-mo's home to congratulate him, bring up the story of the old days when they started music together. Jin-mo recalled that time of being passionate, and realized he has been filling the void for a long time by falling in mannerism. Then, Subong and Jong-tae suggest to go outside with audio equipment recklessly like the time when they started music together. They collect street sounds and surrounding noises one by one, and the music edited in Jin-mo's way flows out with subtitles in the ending credit.
DIRECTING INTENTION
1. People fall into mannerism or try to do easy and comfortable things only, when they work in their field for a long time. I wanted to draw Han Jin-mo who seeks on doing things that make his heart beat again like his early days rather than staying in his comfort zone.
2. I wanted to present that the noise and sound surrounded by our daily life, though not necessarily splendid or outstanding sounds, can also be a good film soundtrack.
DIRECTOR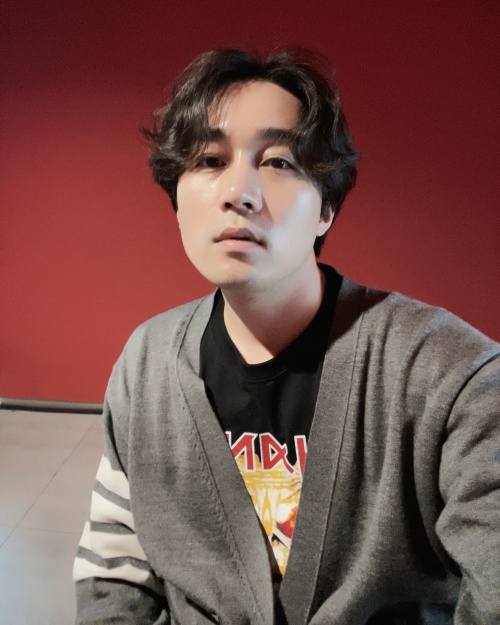 STAFF
Director OH Do-e
Producer HAN Myeong-su
Screenwriter OH Do-e
Cinematographer LEE Chang-seok
Editors NAM Yeon-woo, OH Do-e
Recording NAM Yeon-woo
Music OH Do-e, HAM Kyu-hun
Assistant Director LEE Su-kwang
Calibration LEE Chang-seok
Cast OH Do-e, HAN Myeong-su, HAM Kyu-hun