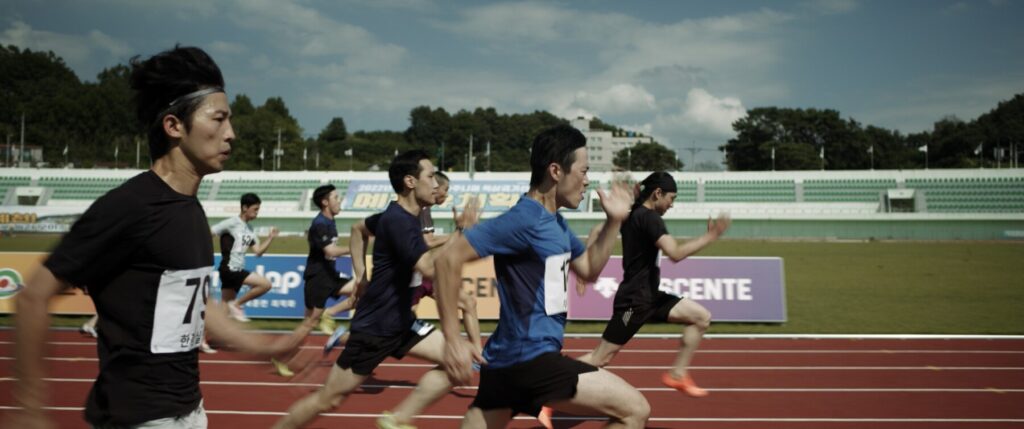 sprinter
CHOI Seung Yeon | 2021 | Fiction | Color | DCP | 87min 30sec (E) World Premiere
Synopsis
Hyun-soo, the fastest 100-meter player in Korea in the past.
Jun-seo, a prospective sprinter who is still a high school student.
Jung-ho, the fastest sprinter in Korea right now.
The three players prepare for the national team selection for their own reasons.
–
In 2021, SIFF's slogan is "Back To Back," which means that we lean on each other's backs and look at a new future. We open the festival with director Choi Seung Yeon's second film, sprinter. Introduced as a world premiere, sprinter is a sports film. In a short time of about 10 seconds, three sprinters risk their lives and run through the track. The world remembers only the first place, but the immutable truth is that one cannot continue to win the first place forever. Even though they know all of that, the sprinters still lift Sisyphus' stone today. The film reminds us the countless unknown faces sweating outside the podium. In addition, sprinter is a film made with post-production support from SIFF as well as subsidies from KOFIC and local film commission. We hope you will welcome sprinter, which has a small spark in the huge film industry, along with the recent films with numerous possibilities in the Living with COVID-19 era.
SIFF2021 Festival Director Dong-hyun KIM