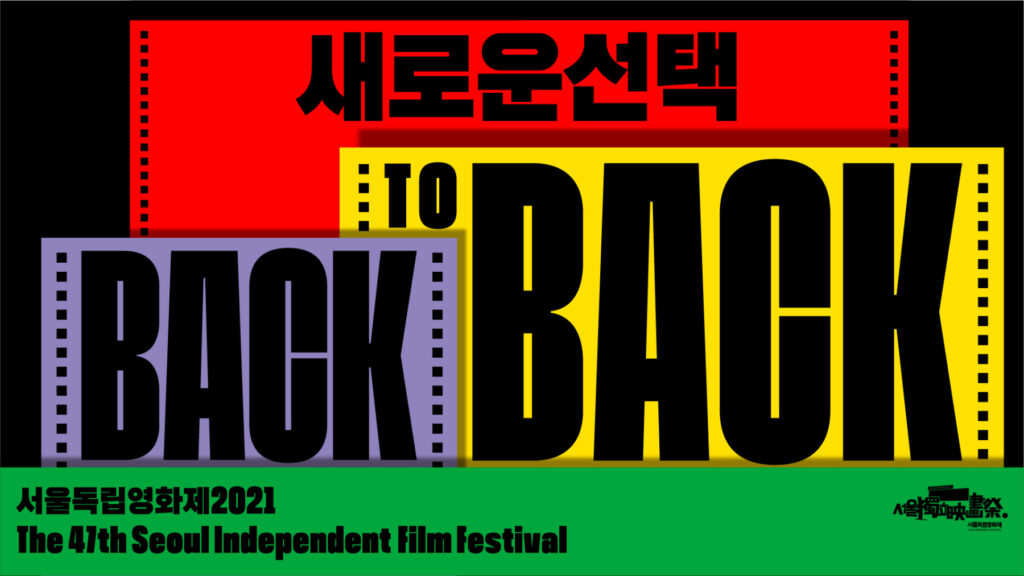 SIFF2021 New Choice Section
New Choice is an invitation competition section introducing new and rising directors.
Total 19 films(12 shorts films, 7 feature films) will be screened in SIFF2021(11/25~12/3) with other sections.
Two films will be awarded by jury of New Choice section.
▷SIFF2021  New Choice Section List◁ 
[Short films] 
New Choice is the section that screens the films which offer us a new cinematic experience or a new film watching opportunity. This year, New Choice consists of twelve films that show new attempts to the extent that it is ambiguous to clarify their genres and that approach with a different point of view from the established perspective in terms of social reflection. When filmmaking and film watching share time and space, a relationship occurs there. All 12 films await the time to meet with the audience and sprout a new relationship that transcends inside and outside the screen.
High Jump | CHUNG Su-jin
Two women | HEO Tae-in
DUTY | HAN Jung Sun
WRYD | SHIN Ji-su
Birdsaver Report Volume 2 | CHOI Heehyun
Stitching Photography | KANG Yesol
Twenty Winters | Tommy BARON
return to sender | YOO Jae-in
The Perfect Circle | CHOI Minkyung
Unicycle | LEE Jong-heon
No problem | LEE Jun-seop
The way to the sun | KIM So-hee
[Feature films] 
A total of seven feature films are selected for New Choice of the SIFF 2021. No Surprise depicts a sudden reunion of three college friends who majored in film. Not One and Not Two tries to find out what can be a film. Survival Tactics tries to describe life differently with a survival technique. Life of Hae-oak reveals the body that ejects the excessive desires and pressure of others. The train passed by makes its only best way to collect the factory worker Heesu's traces. Boundary: Flaming Feminist Action is a letter of affectionate support and solidarity to director's beloved colleagues. In Small Bird and Mr. Pig, the director carefully describes her mother and father with strong affection.
No surprise  | SHIN Sun
Boundary:Flaming Feminist Action | YUN Ga-hyun
Not One and Not Two | SEO Bohyung
Survival Tactics | PARK Keun-young
Small Bird and Mr. Pig | KIM Sae-bom
Life of Hae-oak | PARK Eric Jung-hwan
The train passed by | KAM Jeong-won