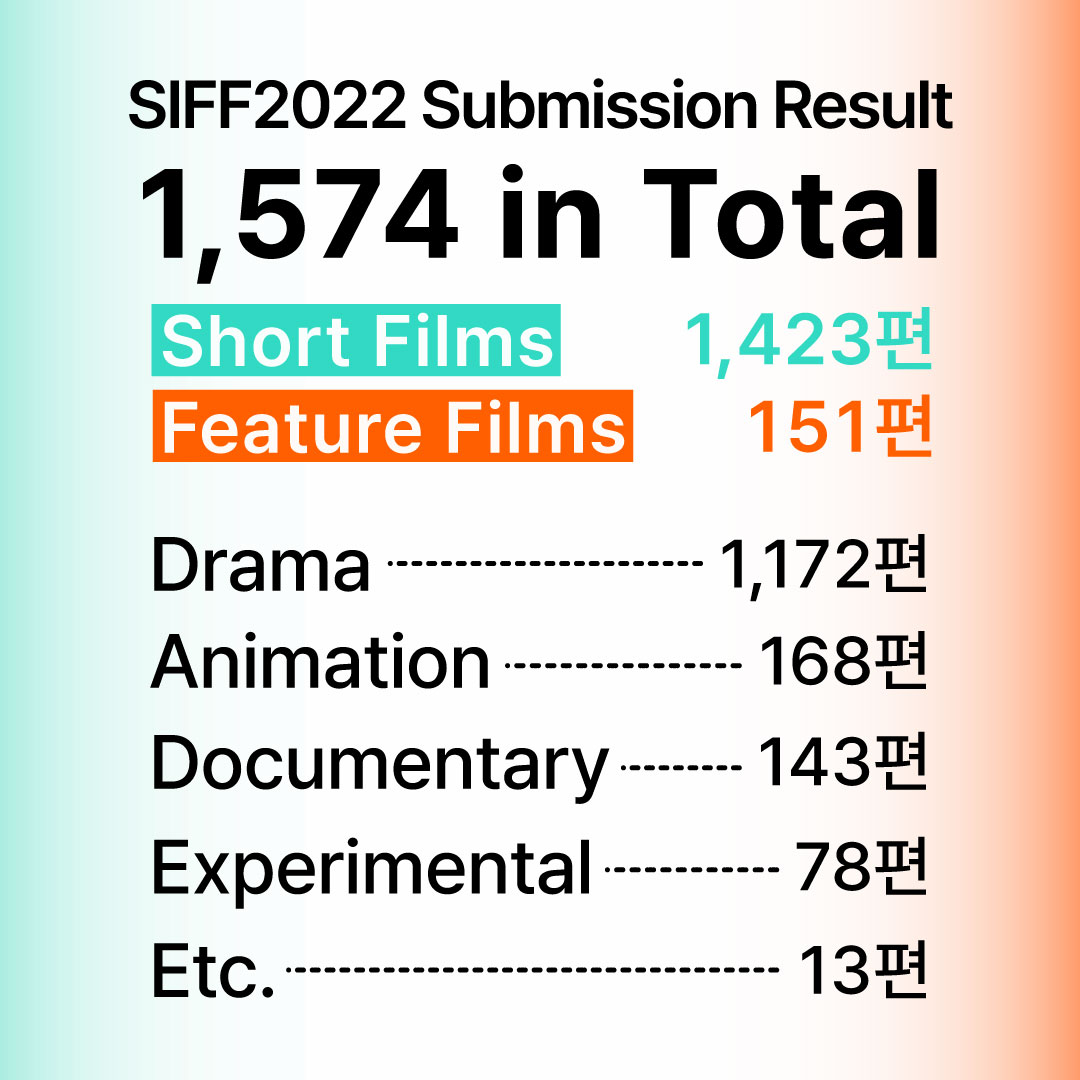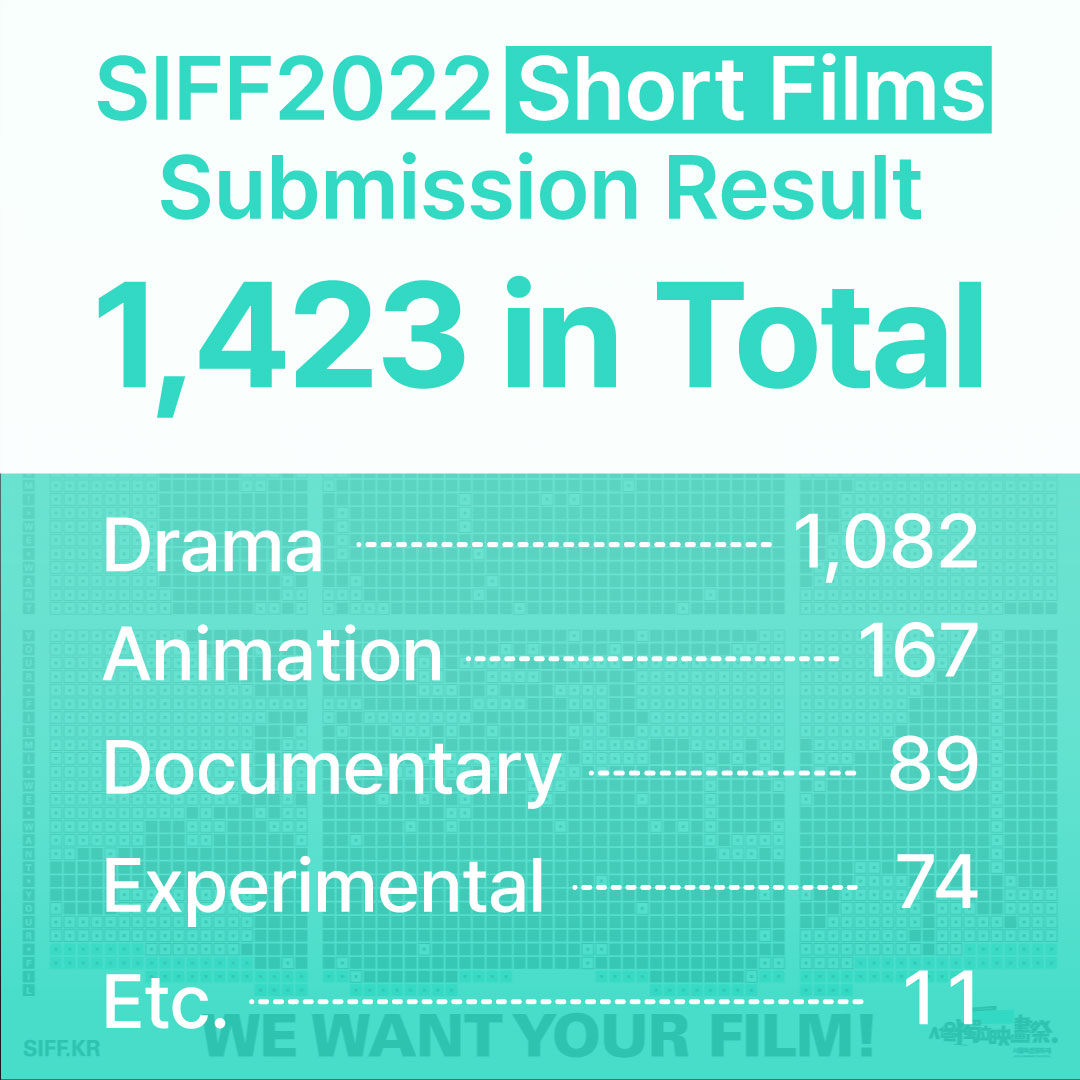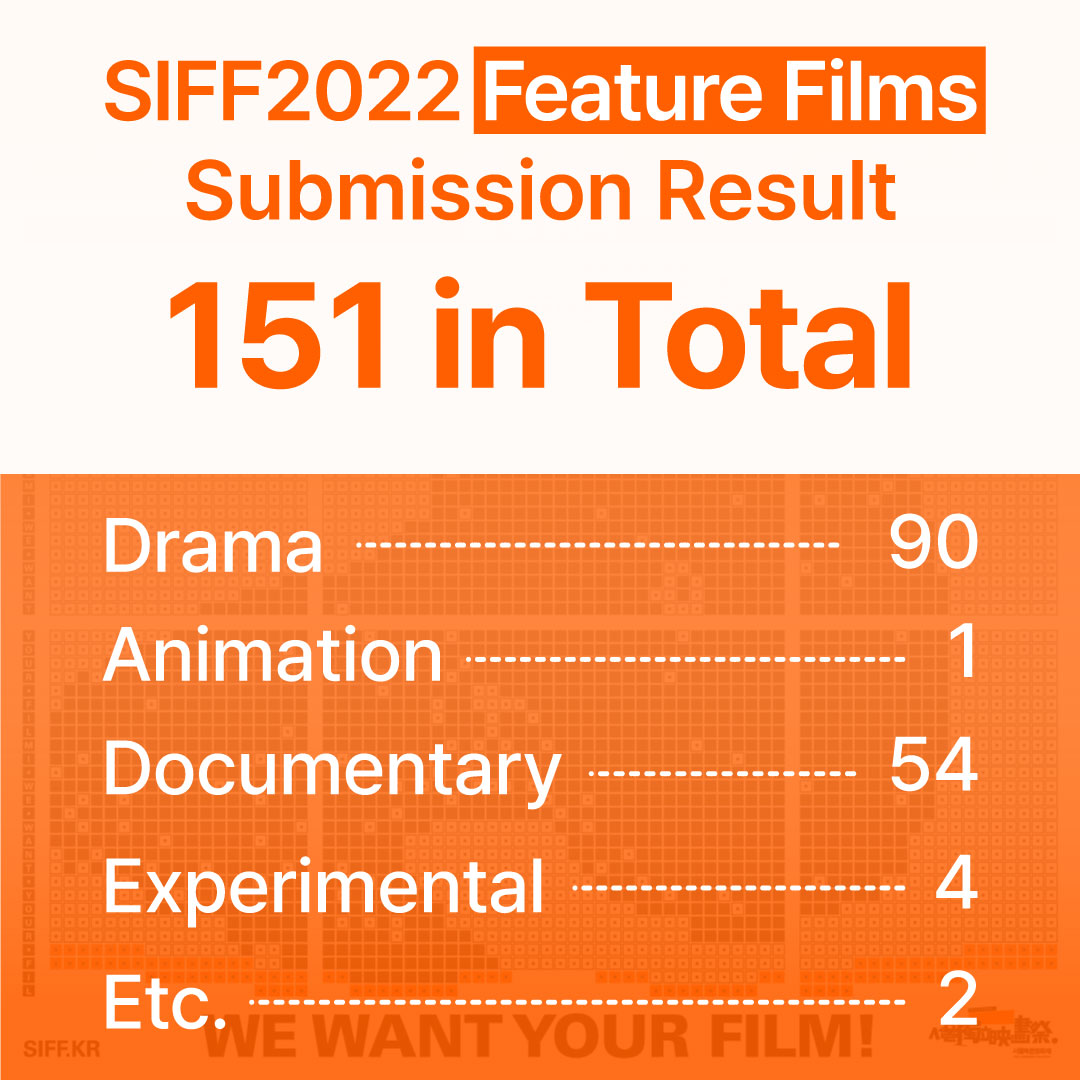 SIFF2022 Competition submission was closed on 31st of August, 7pm.
Thank you for all who submitted films for SIFF2022.
As a result, 1,574 films were submitted this year, in total. (Shorts for 1,423 / Features for 151)
The number offilms by genre, 1,172 for drama, 168 for animation, 143 for documentary, 78 for experimental, 13 for etc., respectively.
The films to be screened for SIFF2022 will be decided through the preliminaries, and the result will be announced on the homepage in around Oct.
SIFF2022 will be held from 1st of Dec. to 9th of Dec.
We will do the best for a successful festival to respond to your support.
Thank you very much.